Jump to Section:
Overview
Wondering if the CZ GEN EPI platform can be useful for you and your team? Here we describe the main goals and features of CZ GEN EPI.
What is CZ GEN EPI?
CZ GEN EPI is a no-code, user-friendly, and open source genomic epidemiology (GEN EPI) platform. Through CZ GEN EPI, users can tap into GEN EPI tools to investigate the spread of disease and monitor pathogen evolution. Genomic epidemiology data can enable public health researchers, staff, and officials to identify the most effective interventions and policies to stop the spread of an infectious disease. However, data analysis can be a rate-limiting step. The main goal of CZ GEN EPI is to turn genomic data into action as quickly as possible by facilitating data analysis.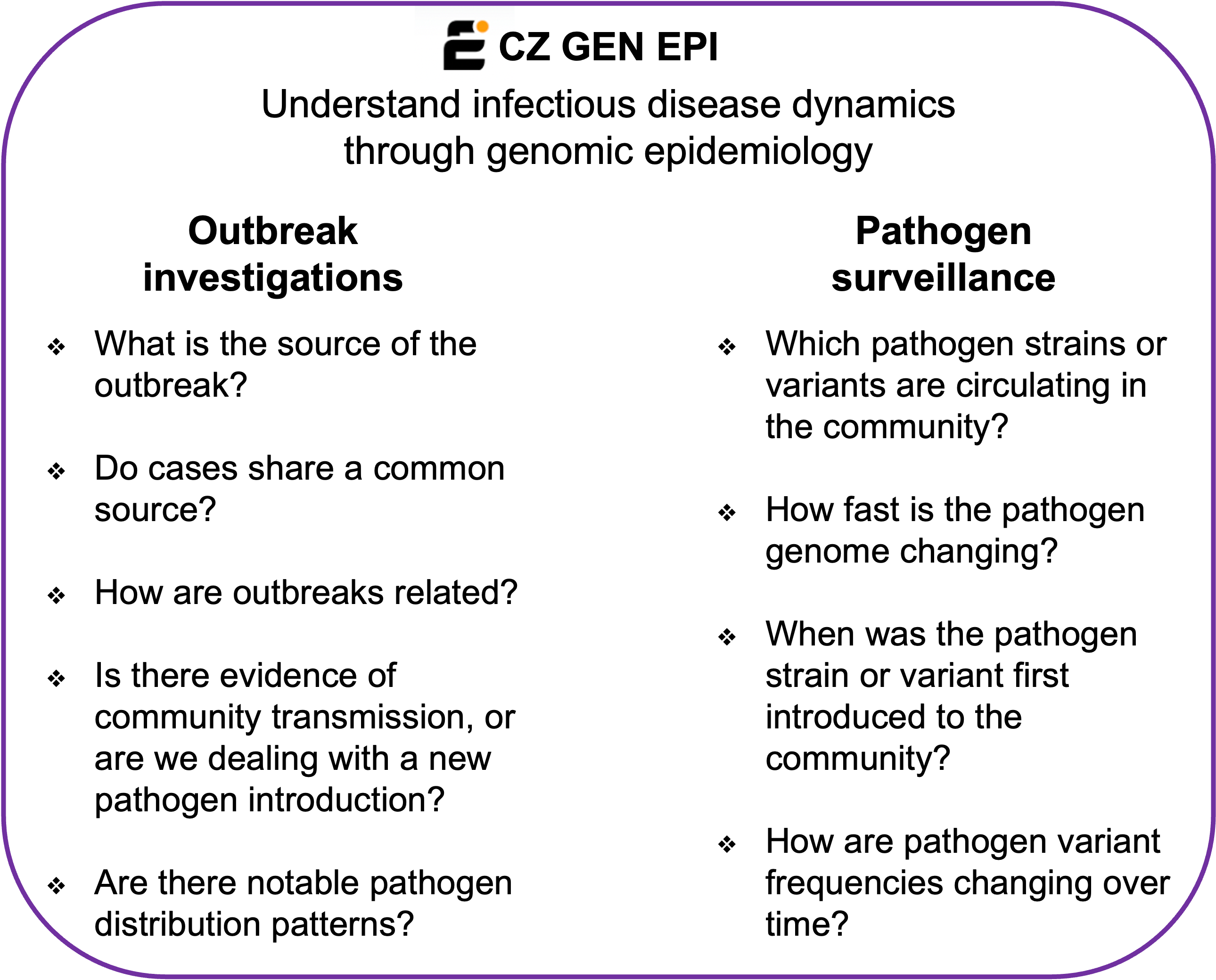 Common epidemiology questions that can be addressed by analyzing genomic data through CZ GEN EPI.
Currently, the platform supports analysis of SARS-CoV-2 and Mpox sequences. Our team is working on supporting other human pathogens. Stay tuned for updates!
---
What is the general CZ GEN EPI workflow?
CZ GEN EPI allows users to easily build epidemiological phylogenetic trees that will help investigate pathogen dynamics and make data-informed public health decisions. Phylogenetic tree builds using Nextstrain automatically include closely related samples from outside the user's location of interest. This allows users to better understand how their samples are related to one another and what is circulating more broadly in the community.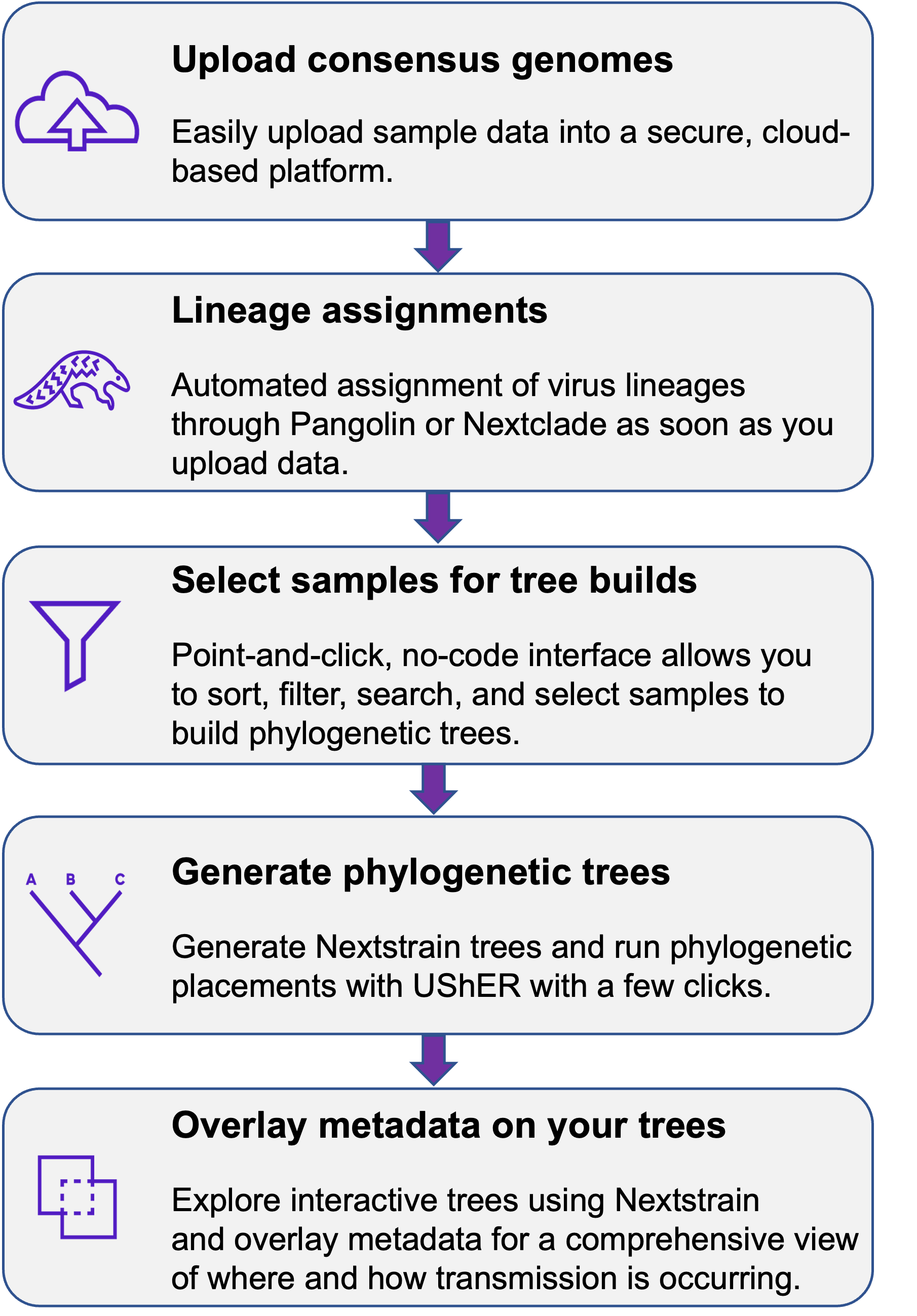 CZ GEN EPI workflow overview
---
What are the main advantages of CZ GEN EPI?
The CZ GEN EPI cloud-based, plug and play platform streamlines analysis of genomic data and generates data visualizations with just a few clicks. The tool integration offered by CZ GEN EPI has several advantages for users, including:
No need to install multiple software and write code for analyzing data.

Integration of key GEN EPI analysis tools like

Pangolin

,

UShER

, and

Nextstrain

into a single platform eliminates the need to transfer or reformat data between these different tools.

No need to worry about setting up an individual cloud-based solution for storing data.

Ability to build and download phylogenetic trees with a few simple clicks.

Ability to easily share data and analyses across your team through a centralized platform.
---
What about data privacy and ownership? Will your data be private?
Yes! Your data is always yours and, if you want to share it, you decide how you want it to be shared. Here are important things to note:
You can delete your data from CZ GEN EPI at any time.

CZ GEN EPI does not store any personally identifying metadata or health-related information.

Only limited CZ GEN EPI staff can access your data to operate, secure, and improve the platform service.

See CZ GEN EPI

Privacy policy

and

Terms of use

for details.